Seattle, Washington
Client: Carney Badley Smith & Spellman Attorneys
Dates of Service: 2002-2004
Project Summary: Leaks became a major problem quickly after construction was completed at two similar high-end condos. A costly lawsuit was filed against the window manufacturer after an outside consulting firm conducted an examination and placed much of the blame on faulty window units.
PL:BECS Services:  PL:BECS was retained by the window manufacturer's legal team so that it could provide technical guidance. The PL:BECS investigation completely disproved the claims made against the window manufacturer.
It was determined that structural movement and infiltration by other components, rather than malfunctioning window units, were the root causes of window deflection. Severe infiltration was found at some window units, but it was established that the infiltration was not caused by the window units themselves, but rather by the improper placement of roof scuppers above these windows.
Other damage, initially attributed to broken windows, was actually brought on by post-tensioned creep of the foundations of both buildings. The PL:BECS investigation contributed to the settlement of a subset of the original claim.
Features of Points Elliott
Accessibility and Location: Points Elliott Condominiums are situated in a highly convenient metropolitan region, allowing residents easy access to major workplaces, retail centers, and cultural hotspots. Because public transportation options are conveniently located, city dwellers may move about with ease and take full advantage of the exciting metropolitan lifestyle.
Design and Architecture Points: Elliott Condominiums features cutting-edge architecture that expertly marries form and function. The interior spaces are well thought out and finished with high-quality materials to match the sleek and contemporary exterior. Natural light floods in via the many windows, making for a warm and inviting ambiance in these homes' open layouts.
Services and Amenities: The tenants of Points Elliott Condominiums have access to numerous services and amenities that improve their standard of living. From state-of-the-art exercise centers and swimming pools to beautifully groomed gardens and public areas, nothing was overlooked in creating a space that promotes health, relaxation, and community.
Privacy and Security: Access control, round-the-clock monitoring, and a security team with specific training are just some of the building's state-of-the-art safety features. Inhabitants have nothing to worry about in terms of their personal safety or privacy.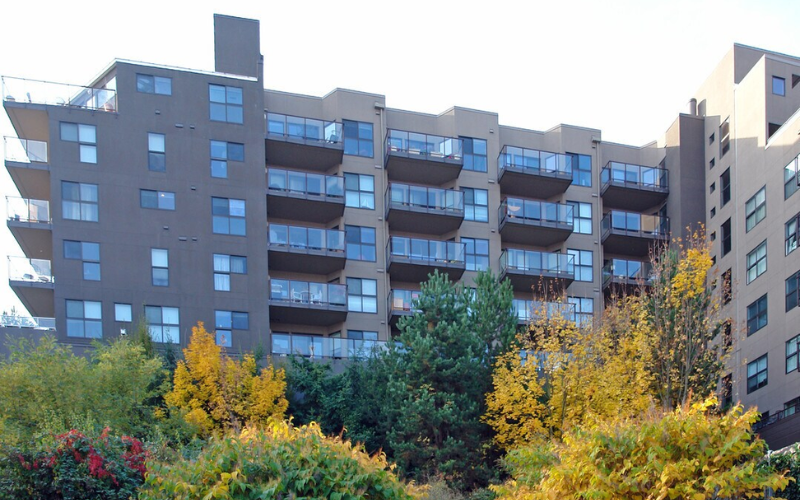 Features of Nautica Condominiums
Prime Waterfront Location: The Nautica Condominiums offer a picturesque coastal location and a life on the water that is the stuff of dreams. With its breathtaking seaside vistas and relaxing surf, it's the ideal getaway for city dwellers in need of a break.
Modern Features and Design: Nautica Condominiums was designed with a contemporary elegance that blends nicely with its oceanfront setting. The homes are built with elegance and luxury in mind, with open layouts, high ceilings, and premium fixtures and fittings. Large balconies and patios allow residents to take in the breathtaking scenery and vibrant outdoor life.
Amenities of a Resort:

The Nautica Condominiums offer a resort-like setting with a wide range of amenities to satisfy the needs of their inhabitants. Private beach access and swimming pools, waterfront promenades, and fitness centers are just some of the many options for relaxation and recreation.

Peace and Confidentiality:

The Nautica Condominiums were designed with privacy and quiet for their residents in mind. The apartments themselves are quiet and comfortable thanks to their well-designed layouts, and the communal areas and gardens are kept in pristine condition by trained professionals.