Tacoma, Washington
Client:
 Schiffrin Olson Schlemlein Hopkins Attorneys
Dates of Service:
 2002
Project Summary:
 This historic masonry library building was in the process of having its masonry joints re-pointed when issues arose between the owner and contractor concerning alleged deficiencies in the re-pointing.
PL: BECS Services: After fruitless efforts to resolve these issues, PL: BECS, due to its specialized expertise in masonry construction, was retained as an independent, third-party expert to evaluate the situation.
The PL: BECS investigation confirmed that installation flaws plagued the re-pointing effort, with numerous voids formed within the new mortar joints.  These workmanship problems were exacerbated by the building's very narrow mortar joints, which posed challenges for the masons.
As a result of PL: BECS input, the dispute was resolved by the parties without the need for costly litigation.
Features of Tacoma Public Library
Branches and Infrastructure
The Tacoma Public Library has numerous conveniently located branches around the city, making its resources available to everyone. Each location welcomes customers of all ages and walks of life with open arms. The library has spaces designed for a variety of uses, from quiet study to group meetings to play areas for kids. The result is a gathering spot where locals may share knowledge and make new friends.
Vast Resources and Collection
The Tacoma Public Library houses an extensive collection of print materials, digital databases, and audiovisual aids. The library is a great place to find what you're searching for, whether that's the latest best-seller, information on a fascinating topic, or materials to help you try out a new hobby.
Digital resources such as e-books, audiobooks, online databases, and educational platforms complement the library's physical collection to make information accessible 24/7/365.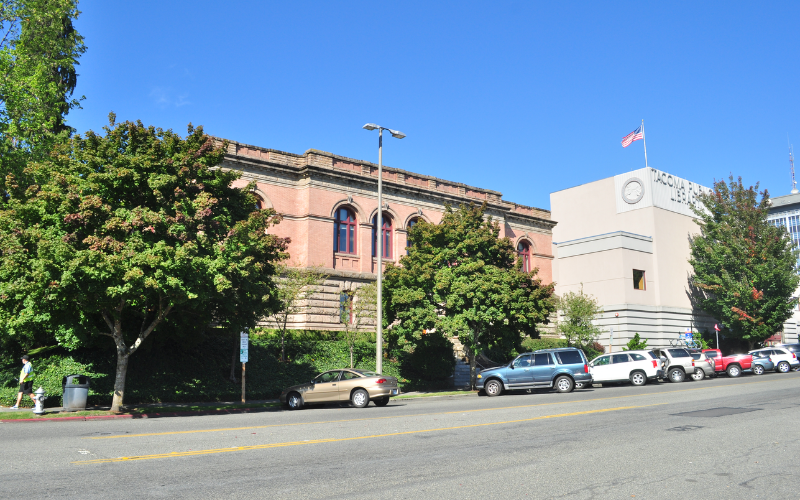 Services and Programs
The Tacoma Public Library strives to accommodate the diverse interests and requirements of its community via its many programs and services. The library hosts a variety of workshops and classes on many topics, from teaching young children to read to teaching adults how to use new technologies.
It hosts author talks, book clubs, seminars, and other events to foster an appreciation for literature, encourage imaginative thinking, and encourage lifelong learning. Services like reference assistance, computer use, printing and copying, and interlibrary lending are also available to patrons.
Adopting Innovation and Technology
As technology changes the way we get and use information, the Tacoma Public Library has been and will continue to be, at the forefront of change. The library is adapting to new technologies so that it can serve more people and meet the evolving needs of the community.
It provides free Wi-Fi, computer workstations, and digital resources to increase digital literacy and reduce the digital divide. Accessing library materials and participating in library programs can now be done from the comfort of home thanks to the library's online resources and platforms.