Seattle, Washington
Client: 1000 Virginia Limited Partnership and Marston & Heffernan PLLC
Dates of Service: 2002-2004, 2009
Project Summary: This low-income apartment building, consisting of 4 levels of wood-framed construction atop a cast-in-place concrete base, had been experiencing severe and widespread leakage since its construction only 12 years prior to PL: BECS involvement.
The leakage resisted the developer's repeated efforts to correct the problem. Exterior envelope systems included torch-down roofing, traffic-bearing waterproof decks, stucco cladding, and residential windows.
PL: BECS Services: PL: BECS was retained to evaluate the extent of the building's problems, determine their causes, and assist the developer as an expert witness in an effort to secure reimbursement for the various flaws from the many sub-contractors responsible for these problems.
The PL: BECS evaluation uncovered extreme degradation of the structure, with profuse fungal decay affecting essentially all of the framing. This decay resulted from innumerable flaws in the installation of the stucco cladding, windows, deck waterproofing, roofing, flashings, and related elements.
The degradation was so severe that the building had become structurally unsafe, and needed to be vacated within a few years following the initial investigation. PL: BECS assisted the developer's attorney in pursuing reimbursement from the various subcontractors.
Thorough documentation of the construction flaws, combined with similarly complete documentation of the resultant and severe damage, proved useful in securing such reimbursement even 12 years after initial construction.
A Prestigious Apartment Building
The 1000 Virginia Apartments are a high-end rental community with a variety of unique floor plans to choose from. A great place to call home is waiting for you at 1000 Virginia Apartments, whether you're single, in a couple, or starting a little family.
The complex takes great satisfaction in offering its residents a perfect balance of luxury, refinement, and practicality.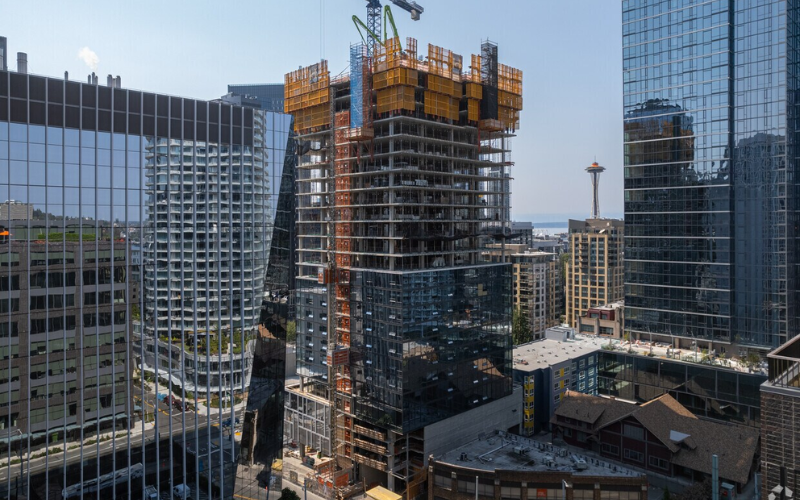 Modern Architecture and Stylish Interiors
The 1000 Virginia Apartments are a stunning example of modern elegance in design and construction. Everything, from the modern appearance to the thoughtfully arranged inside, has been made with care. The apartments have open floor plans, high ceilings, and plenty of windows to let in natural light.
The high-end fixtures, equipment, and materials used to decorate this space exude an air of sophisticated opulence.
Top-Notch Amenities for Convenience
The residents of the 1000 Virginia Apartments have access to numerous high-quality features designed to improve their standard of living. An on-site exercise center ensures that residents may stay in shape without having to leave the complex.
The rooftop terrace is a great area to meet up with friends and take in the cityscape, or just relax and enjoy the weather. There is also a business center, a resident lounge, and gated parking.
City living at its best at a Prime Location
The occupants of the 1000 Virginia Apartments have the distinct advantage of living in the beating heart of the city. Residents have everything they need within easy reach, including major attractions, entertainment venues, restaurants, and retail centers.
Access to a diverse range of cultural activities, well-paying jobs, and a lively social scene are just some of the benefits of city life.